Open a Vein: How I Wrote a Memoir and Published It
April 13 @ 6:30 PM

-

8:30 PM

|

$2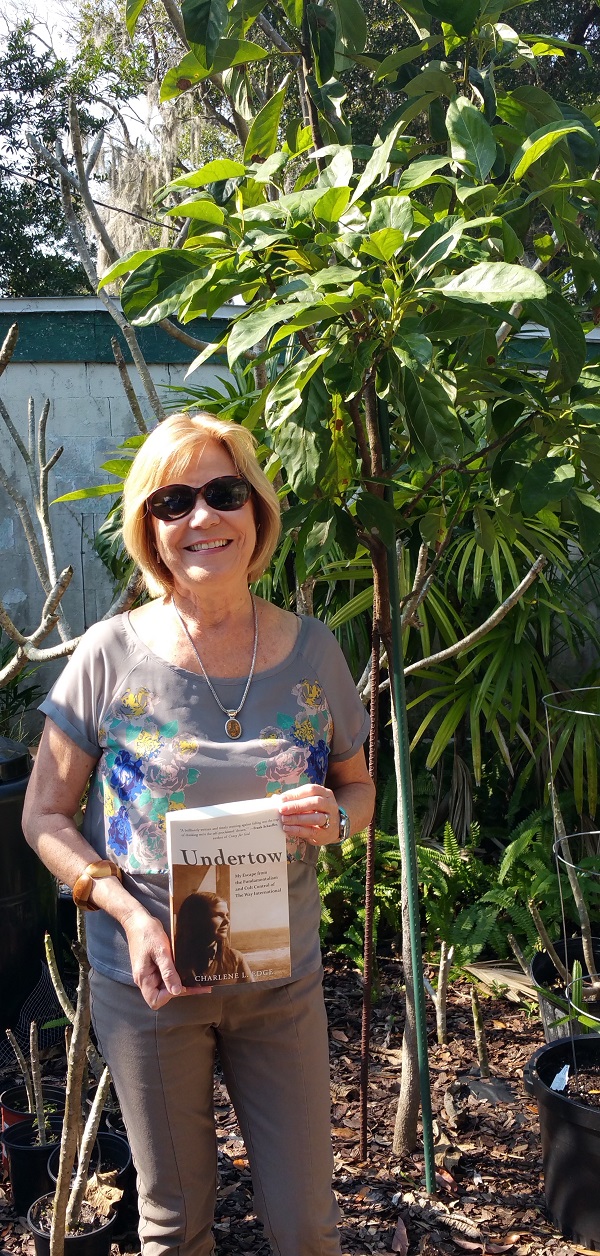 Do you desire to tell your personal story? What is it like to speak your truth in memoir? For many years, I opened a vein and poured out my life in journals. Later, I spent nine years of focused work to produce my new memoir, Undertow: My Escape from the Fundamentalism and Cult Control of The Way International.
One writer's journey to memoir
On April 13, 2017 at 6:30, I will meet with the Maitland, FL writers group and invited friends, and offer lessons learned from writing my book.
Discover what I did to structure the material and progress through stages of writing. I'll share why and how I self-published Undertow and offer a list of helpful resources. Feel free to bring questions for the Q&A session about cults, fundamentalism, and the writing life.
Coordinated by Nylda Dieppa, The Maitland Writers Group meets the second Thursday of the month at the Maitland Public Library from 6:30 p.m. to 8:30 p.m. It is open to all poets and writers regardless of genre or experience. We are happy to have you join us.
The book tree
This paragraph is just for fun. How does a book grow from a few sentences written in a journal? A while ago, I planted an avocado seed and it has grown into the spindle of a tree you see in the photo. During that time, Undertow had a growth spurt, growing into a mystery-like story about my recruitment into The Way International—a fundamentalist cult—and my eventual escape after seventeen years. One reviewer says this:
"A magnificently written life story that sheds light on the enticing ways of cult recruitment and indoctrination that engender conformity, obedience, and loss of self. Nevertheless, thankfully, the seed of doubt grows, as the author strives for acceptance through hard work and deep faith. Edge's prose captures the essence of cult life and the personal devastation of having to acknowledge not only corruption and plagiarized teachings but also a 'sex ring' at the top levels of leadership. An important and must-read book—more gripping than a mystery. Undertow will sweep you away." —Janja Lalich, PhD, Professor Emerita of Sociology at California State University, Chico, author of Bounded Choice: True Believers and Charismatic Cults