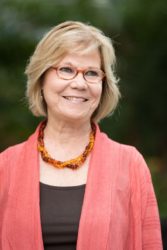 "We choose love by sharing our stories," says Rev. Katrina Jenkins, Dean of Religious Life at Rollins College and host of this book event. On March 23, 2017, Charlene will share her story at Rollins in the Olin Library, 3rd floor, Library Meeting Room, at 6:30 PM. This event is designed for Rollins students, staff, faculty, alumni, and emeriti and invited friends. Come hear about how Undertow began at Rollins.
Charlene is a grateful-for-a-liberal-arts-education writer. Returning to her alma mater is a joy, especially for this event featuring Undertow, her memoir about the seventeen years she spent in a fundamentalist cult. She began writing Undertow while she was an English major in the Hamilton Holt program. After earning her B.A. in 1994, she worked many years as a technical writer and proposal writer in the software industry, but she had a secret.
Her secret?
She was determined to keep her creative writing life ALIVE alongside her day job.
Undertow is the result of more than 10 years of dedicated writing.
Free Undertow event – March 23
Bring your questions about fundamentalism, cults, and the writing process. Learn how writing her story healed Charlene and educates, inspires, and heals others.
Book signing and refreshments will be available.
Reserve your seat
This event is free. Let us know if you plan to attend. Click here.
Events Calendar on this website
We've added another page to this website for events listings. I will keep it updated. Check it out here.