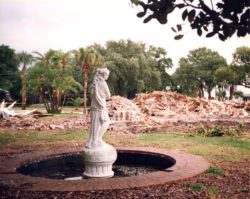 I am dedicating this post to offering important information from The International Cultic Studies Association (ICSA), a non-profit dedicated to providing help to former high-control group (cult) members, their families, academics, educators, and counselors. ICSA is hosting several conferences around the U.S. this year. Last month, I gave a presentation at their wonderful Florida conference.
Feel free to forward this blog post to those who could benefit.
By the way, I am giving a presentation at the Bordeaux conference, "Breaking the Power of Cult Symbols." You can read about it on the Events page of this website.
From ICSA
Conferences, workshops, and special events are important to the growth of ICSA because events are where personal contacts are made and friendships formed and strengthened. For this reason, ICSA is trying to offer a greater variety of events in different geographical areas.  Please tell others about events that may interest them. The following are scheduled:
ICSA Annual Conference in Bordeaux, France
June 29 – July 1, 2017 (preconference workshops on June 28th)
Bordeaux, France
More Info: http://www.icsahome.com/events/conferenceannual
Spiritual Abuse: A Conference for Victims and Those Who Want to Help
August 5, 2017
Dartmouth, Massachusetts
More Info: http://www.icsahome.com/events/spiritual-abuse
High-Control Groups: Helping Former Members and Families
Nov. 3-5, 2017
Santa Fe, New Mexico
More info: http://www.icsahome.com/events/conferencesantafe
Surviving and Moving On After a High-Demand Group Experience: A Workshop for Second-Generation Former Members
April 27 – 29, 2018
Chester, Connecticut
More info: http://www.icsahome.com/events/workshopsgas
________________________________________________
ICSA (International Cultic Studies Association)
P.O. Box 2265
Bonita Springs, FL 34133
Phone: 1-239-514-3081
fax:  1-305-393-8193
E-mail: mail@icsamail.com
Web site: www.icsahome.com
Conferences and workshops  http://www.icsahome.com/events
Become a member of ICSA and gain access to an e-Library with over 23,000 items.
http://www.icsahome.com/membership