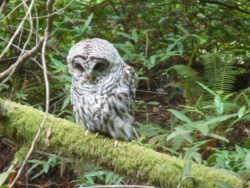 Rollins College, my alma mater, helped heal me in an atmosphere of academic freedom. I could breathe there after years of suffocating in a fundamentalist cult. Today, Rollins' atmosphere needs our good energy to help the college heal. A professor who happens to be Muslim became the scapegoat in the blogosphere regarding a situation that involved a student's bad behavior, as the articles I've linked to below explain.
Why am I passionate about Rollins?
Before I went to Rollins, for seventeen years (1970 – 1987), I was under the impression that I "promoted God's Word" in The Way International, but over the years I gave up precious U.S. civil rights, like freedom of speech AND freedom of religion. To question Way teachings or its founder brought censure, confusion, and ultimately silence or worse—expulsion. To question religious beliefs of the group (or, God forbid, to think of converting to another religion) meant God would remove His protection on your life. Lovely, huh?
In contrast, while a student at Rollins College (1990 – 1994) where I earned a B.A. in English, I flourished in an environment that encourages freedom of inquiry and honors our civil rights and civil discourse. For that, I am deeply grateful.
It seems a hard fact now that my current passion for self-expression and my gratitude for freedom of speech, religion, and the other civil rights we are offered in this country were born from experiencing life in a group that suppressed them. Sigh.
What's going on at Rollins?
Find out by reading the articles below. The first one is from Tuesday, April 18, 2017 in The Orlando Sentinel. It has vital information and commentary regarding the terrible, chilling situation at Rollins, which has been in the national news a couple of weeks. Full disclosure: the article's authors are my husband, Dr. Hoyt Edge, professor emeritus of philosophy and former associate dean and interim dean at Rollins College, and our friend, Dr. Robert Moore, professor emeritus of anthropology at Rollins College. My hat is off to them. BTW, they did not ask me to write this blog.
The second and third articles are posted here for your examination, too.
Chilling effect on Rollins. BTW – who says retired faculty no longer care about the fate of Rollins where they gave so much of their lives? Hoyt taught and also served in administration from 1970 – 2014. That's 44 years!
Interview with the professor who resigned in The Chronicle of Higher Education.
If you don't stand up for something, you sit on the sidelines for nothing. You can quote me.
Your writer on the wing,
Charlene