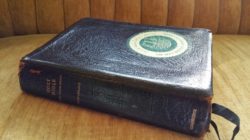 How did the interview end?
Escaping Fundamentalism
Did you get a chance to read Part I of my interview with Professor Maria Moss from Leuphana University in Germany? If not, you can catch up when you click: Interview with Charlene – Part II
Here's a bit from the intro: "After last week's introduction to the seductive power of the fundamentalist cult 'The Way International' and the practice of speaking in tongues, in this installment, readers will find out more about both Charlene Edge's 'faded scars' as well as memories of happier times while serving The Way."
If you'd like, feel free to leave comments below.
Coming Next Time: Walking and Writing
"Walking Out the Story: Step by Step, Word by Word." I'll talk about how the practice of walking outside relieves stress and opens my mind to new ideas. Instead of listening to music, I listen to birds, watch squirrels, pay attention to how the wind feels on my skin. Miles of sauntering, marching, and wearing down the soles of two pairs of sneakers helped me sort out what became Undertow.
I'll include some recommended reading about walking and a few of my favorite quotes about it from famous writers. Who knows? I may throw in snippets from ancient history: my essay, "I'm Goin' Walkin'" (1987). Recently, it turned up in a file box as I cleaned my writing room. That piece of writing was a few lifetimes ago, but I'll tell you something. Walking and writing back then, and keeping it up over the years, helped get me to writing NOW.
Writing is physical. Don't underestimate the power of moving yourself.
Warmest wishes!
Your writer on the wing,
Charlene