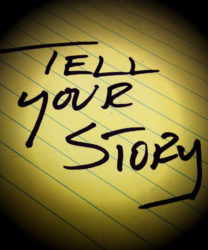 If you're an author, do you give book talks? I know, they are full of wildcards and unexpected questions. A bit unnerving. So far I'm finding that most people showing up for my book events are friendly (knock on wood) and interested—except for that one woman who accused me of not believing in anything and stomped out of the room (not at Rollins) … we had good reason to suspect she'd had too much to drink. Oh well. **it happens.
So, about giving talks regarding my memoir, Undertow. Depending on the audience, I focus on different aspects of the story. At some presentations, I discuss cults more than fundamentalism. At others, the reverse is true.
For presentations mainly for writers, I offer a timeline of the writing process for Undertow and share what I experienced while working on the book, including lessons learned. I also have a list of books that help me be a better writer. At the end of this post, I'll include it here.
I'm finding out that many people haven't read many memoirs, if any at all, and they ask how in the world did I remember all those details in my book? To answer, first, here's a look at what memoirs are.
What is Memoir?
Memoirs are true stories written in the first person about a portion of the author's life, along with the author's current-day reflections on that part of his or her life—hopefully after a good amount of time has passed. It's that long-view perspective that is especially meaningful in memoir.
» Flashing light here: The point of writing memoirs is not only to share an experience, but catapult it to a level of general interest and insight. As writers, we need to remember, our story is OUR story. Other people are in it, but we must try and stay focused on telling our own story—easier said than done. That was one of my biggest challenges.
Memoirists try and capture what's called "emotional truth" in each scene of the book to convey their story's heart to the reader. On this topic of writing memoir, there are lots of books, classes, and specialized PhD degrees. It's vast. At Rollins while a student, I had two classes about autobiography/memoir. I've read stacks of other people's memoirs. They are all different, but they are all the same. Chew on that a while …
Memoir: It's All About You
Yeah, that sounds pretty egotistical. But memoirs don't have be an ego trip via words. The question is: what is the writer's intention in telling the story? In my view, revenge is not good or appropriate in memoir. What's that old saying? Living well is the best revenge. Let's offer understanding of the human condition. Let's aim to enlighten. Or to warn. Or to heal. Or to educate. Or to entertain. Or to weave those aims together in a tapestry as best as we can.
Upfront – Front Matter That Matters
When readers open a book, they need to know what genre they are reading. Is it fiction? Historical fiction? Non-fiction?  Writers have a responsibility to make that clear. Memoir is non-fiction.
The following are some of the points I made in the front matter of my memoir (mostly in the Preface) to let readers know the nature of Undertow. I hope this list is useful to others.
This book is a work of non-fiction. It is a memoir.
It is my recollection of events related to the best of my knowledge and ability.
The story's crucial facts are true.
Some events and conversations are combined in the interest of storytelling.
Besides my memory and bits from other's memories, my sources include my extensive collection of notes, journals, letters, calendars, books, newspapers, photographs, and copies of The Way Magazine.
Names that I have not changed … (refer to my book's preface in paperback. The e-book is coming soon.)
For privacy reasons, other identities have been changed or are composites.
I recognize others' memories or interpretations of the events I describe herein may be different than my own.
By the way, my daughter, who is now an adult, tells me I have a kick-a** memory, so there's that. Some things you just never forget! And some conversations in the book are from notes I wrote immediately after the conversations. I think I was born with a documentation gene. So there's that, too.
And one more thing: several readers, including former Way followers, read drafts and fact-checked things for me. They are my heroes, and I credit them in the Acknowledgements section of Undertow. Every writer needs to get their verifiable facts straight.
Bit of advice: If you're going to publish your memoir, hire a copy editor to scour the final draft. This is a specialized skill. Not all editors do it. Ask around for recommendations.
Books That Help Me Be a Better Writer
MFA in a Box: A Why to Write Book by John Rember
If You Want to Write: A Book About Art, Independence and Spirit by Brenda Ueland
The Writing Life by Annie Dillard
The Situation and the Story by Vivian Gornick
How to Write a Sentence: And How to Read One by Stanley Fish
Getting the Words Right by Theodore A. Rees Cheney
The First Five Pages by Noah Lukeman
The Art of Subtext by Charles Baxter
How Fiction Works by James Wood
The Scene Book: A Primer for the Fiction Writer by Sandra Scofield
On Writing Well: An Informal Guide to Writing Nonfiction by William Zinsser
Self-Editing for Fiction Writers by Renni Browne & Dave King
Specifically on Memoir
Writing the Memoir: From Truth to Art by Judith Barrington
The Business of Memoir: The Art of Remembering in an Age of Forgetting by Charles Baxter
The Art of Time in Memoir: Then, Again by Sven Birkerts
I Could Tell You Stories by Patricia Hampl
Composing a Life by Mary Catherine Bateson
Your Life as Story by Tristine Rainer
Given the mountains of material on the web, thanks for choosing to read this.
Your writer on the wing,
Charlene