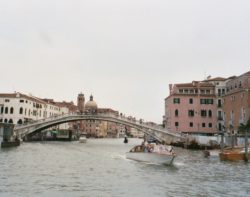 Really—Italy 2003? Twelve years ago? As my husband asks, "If time flies, where does it go?" He's a philosopher. He has great ideas. I love this one: he suggested I write a post about nothing, you know, Seinfeld-style. We love Jerry Seinfeld. So this post, at least this one line, is for Hoyt.
Nothing, nothing, nothing, and nothing,
Love you, dear Hoyt.
Italy is not about nothing
The rest of this post is not about nothing. It is about when hubbie, Hoyt, and I visited the sun-soaked country of Italy for two glorious bougainvillea-draped, wine-sipped, olive-gobbled, sunflower-field-photographed stunning weeks. At the time, we'd been married about a year — we were younger and skinnier then. The trip felt like a continuation of our honeymoon, which had been in the over-the-top-romantic France. Yes, I know I am spoiled.
Italy is about art, wine, Roman ruins, and love
Italy is a fleet of statues testifying to the glory days of artists. Italy is wine, local, fresh, dazzling in sunset-lit glasses. Italy is mozzarella. Italy is amore and much more.
Here's a peek into what Italy was for like for us a dozen years ago. We began in Venice, where, at night, waters rose through drains in St. Mark's Square. Afterward we rented a car to explore the Tuscan Valley and beyond.
Venice: Peggy Guggenheim Museum. Did you know she lived on the Grand Canal, collected modern art?
Rome: The Sistine Chapel in the Vatican and all the art and riches in the vault we were not allowed to see.
Photo gallery here is for Venice and Part 1 of Rome. Next post will be about other towns, Part 2 of Rome, and more photos.
Next post:
Florence: The Uffizi, immortalized in the movie, A Room With a View (1986) adapted from the novel by E.M. Forster.
Siena, Ravello, Amalfi Coast: Lemons everywhere. Our room overlooking the water.
Ciao for now!